And now to add to the scandal...
Here are the few more pictures I promised.
Mike & Scott circa 2004. It's 3:12am ~ think they were drinking?
Mike & Scott NYE 2005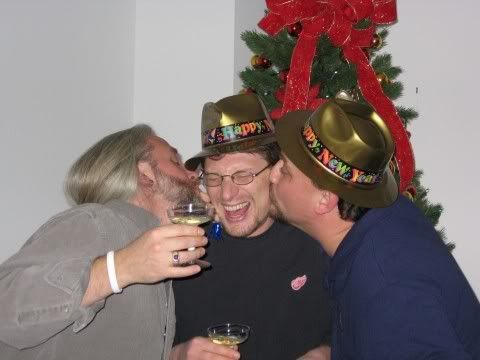 Mike & Scott NYE 2005 trying to make it a threesome with an unwilling Drew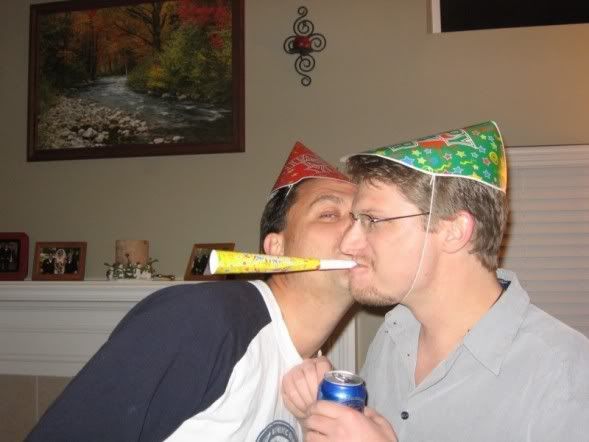 Mike with a still not so willing Drew NYE 2006 ~ sensing a trend here?
And now the probably most damaging picture to his whole campaign....
What the hell are you doing??????
Now I'm sure Mike is probably totally thrilled that I have access to his blog!
Love you honey ~ Fun Guv